reposted from User_blog:ZodiacalMonya/Rules
During my absence I noticed many people adding/editing wiki pages. While some people have done a fantastic job, there are some people who have done things that have bothered me a lot. I would like to take this opportunity to establish rules to follow when creating a page, give some advice on how to structure a good page and some tips on how to make the wiki better:
Rules
1) NO Vandalism
Defacing existing pages, bad redirects, references to porn or derogatory comments, and additional trollish content on this wiki will not be tolerated. In most cases, you won't get a warning, you'll automatically be banned.
2) NO unofficial characters
It is forbidden to create pages dedicated to characters who are not officially part of the Lunime Roster. By official characters are meant actual units and NPCs physically present in the games.
Important: Presets do NOT count as characters (exception: presets which are also present as NPC/units in the games).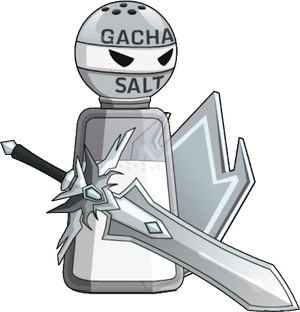 3) NO Drama
Users are kindly requested not to use the Lunime wiki as a means of causing drama or complaining about a bad experience they had in the community. Thank you.
4) Do NOT change the language of the pages
As it is the most used and spoken language in the world, all pages of the Lunime Wiki must be and must remain in English. It is forbidden to change the language, whatever it may be.
Of course, if you want to create your own wiki in your native language, you are free to do so, but in your own wiki, NOT this one.
*Note: more rules may be added in the future
Advice
1) Checking for typos/grammar mistakes
I noticed that some pages contained some type or grammatical error, like randomly placed capital letters and incorrectly conjugated verbs. Before confirming your addition/editing, please check carefully that there are no errors. If you are not a native English speaker, ask someone for help.
2) Avoiding repetitions
When you are writing a character page try not to start every single sentence with their name. Try to use pronouns as well.
3) Using the pages I created as a foundation
To give the wiki a more"organised look, I would like all the pages dedicated to the characters to be structured in the same way.
For this reason, I ask you to use one of the pages I created as a basis. The best example is the DJ Lyte page, as it's the one I was able to work on the most.
Tips
1) Pages for weapons, clothing, hairstyles etc.
Weapons (but the same goes for hairstyles, clothes, accessories, etc.) do not need their own pages, as there is not much to say about them. My advice would be to create a  page that contains a list / table of the category in question, which shows information such as what game it comes from, the price (if it has one) and the creator.